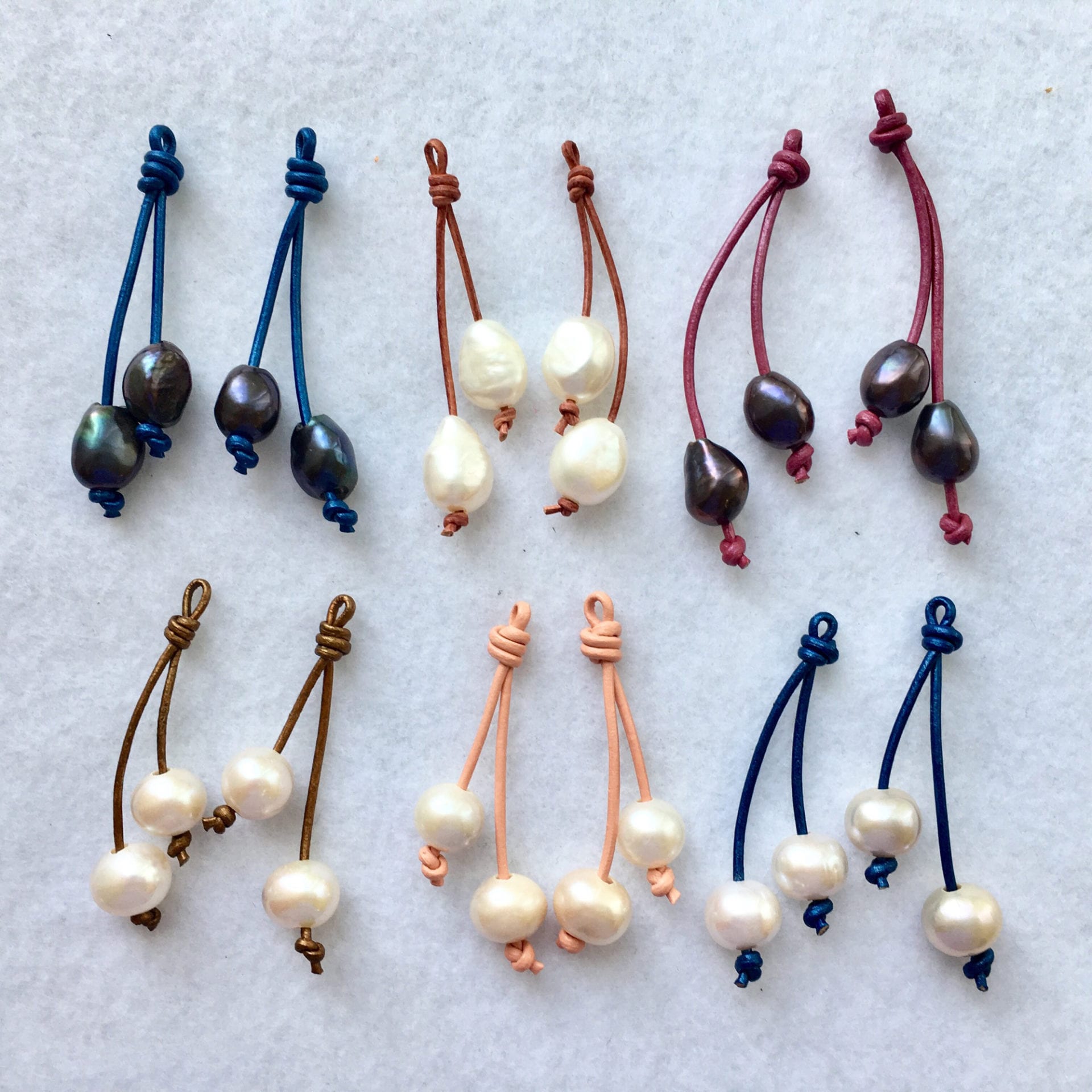 Are you a jewelry designer? Do you need a talented team who can help bring your ideas to life?
Reach out to JewelryAssembly.com in Somers, NY. Our team serves up-and-coming designers and small businesses in the jewelry industry nationwide.
We are skilled in assembling jewelry pieces according to the designs of our clients. All of our products are handcrafted in the United States.
You can rely on our team to stay true to your vision and maintain consistent quality from the first piece to the thousandth.
Our Reliability and Dedication to Quality
Our team aims to be your one-stop shop for all of your handcrafted jewelry needs. We do whatever we can to guarantee your satisfaction as well as the quality of our work.
Allowing us to do the assembly for you gives you the breathing room to think of great jewelry ideas, grow your business, and increase your profits. All of our products are assembled in the United States. In addition, we offer design consultations and can even help you source materials. Give us a call or send us an email to learn more about our services and pricing!
Have a jewelry design in mind? Simply provide us with the materials for your piece along with a sample or image. Once we receive your request, we will expertly create an accessory that meets all of your specifications. We will go above and beyond to provide you with nothing but precisely crafted and beautiful finished jewelry.
To ensure that your pieces will turn out exactly the way you want them to, we highly recommend that you provide us with a detailed jewelry tech pack.
Confidentiality Agreement
Our team is sensitive to the privacy of our clients, especially in regards to their creative processes. We will be more than happy to sign your nondisclosure agreements if you need us to. In addition, we can supply you with a list of references. For your convenience, we also have a simple nondisclosure agreement (NDA).
Confidentiality Agreement
It is understood and agreed to that the below identified discloser of confidential information may provide certain information that is and must be kept confidential. To ensure the protection of such information, and to preserve any confidentiality necessary under patent and/or trade secret laws, it is agreed that
The Confidential Information to be disclosed can be described as and includes:
Invention description(s), technical and business information relating to proprietary ideas and inventions, ideas, patentable ideas, trade secrets, drawings and/or illustrations, patent searches, existing and/or contemplated products and services, research and development, production, costs, profit and margin information, finances and financial projections, customers, clients, marketing, and current or future business plans and models, regardless of whether such information is designated as "Confidential Information" at the time of its disclosure.
The Recipient agrees not to disclose the confidential information obtained from the discloser to anyone unless required to do so by law.
This Agreement states the entire agreement between the parties concerning the disclosure of Confidential Information. Any addition or modification to this Agreement must be made in writing and signed by the parties.
If any of the provisions of this Agreement are found to be unenforceable, the remainder shall be enforced as fully as possible and the unenforceable provision(s) shall be deemed modified to the limited extent required to permit enforcement of the Agreement as a whole.
WHEREFORE, the parties acknowledge that they have read and understand this Agreement and voluntarily accept the duties and obligations set forth herein.
This agreement is effective with the submission of this agreement and your electronic signature