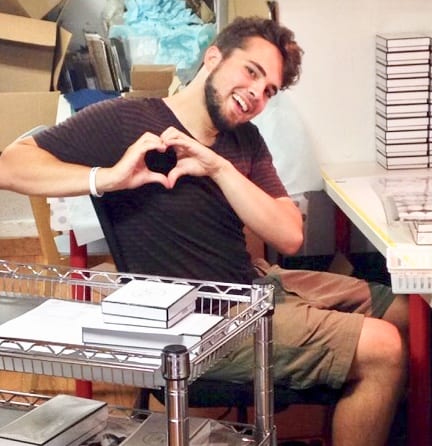 5 Steps
to Create a Tech Pack for Your Jewelry Assembly Outsource
Jewelry designers come to us asking for help in assembling jewelry. They have gotten to the point where they can't do it all themselves. Some designers are brand new, telling us they want to bring their jewelry ideas to life. How does one do that? So I thought, how about a tech pack for jewelry designers?
For clothing designers, you have to present a tech pack to a manufacturer. It is imperative that is as detailed as possible. You have to have precise measurements, color swatches, the hardware used (buttons? zippers? snaps? thread?), trim, labels, tags. You have to be very precise and accurate. This goes to a factory and made into 50,000 pieces. Imagine missing a measurement change resulting in 50,000 shirts where one sleeve is longer by 2″? It's happened and it's a devastating and expensive mistake. We have had to remake thousands of jewelry items that were made wrong overseas. You can't communicate over the phone or a handshake and hope they understand and know the difference of what you think is a tube crimp or crimp cover.
I wondered, can we make a tech pack that jewelry designers can use? Based on my observation in talking to hundreds of designers and filtering out their needs, I have arrived at this checklist. You have a design concept, now let's make it understood for all parties involved in putting this piece together to avoid costly mistakes and assemble it in a timely matter.
You need precise line drawings with correct measurements. A CAD or CAM, computer-aided design, can be used for pieces that need a wax model or are casted. This is generated by taking your sketches and making it a 3D image of your piece. I can't stress this enough, measurements have to be accurate! If you are not casting a piece, then apply the same practice to your strung or wire wrapped designs. Good line drawings with specific measurements. Add a good hi-res photo to the sheet. When we're assembling 10,000 units, you want every piece to be the exactly the same and made consistently correct.
Material list that pertains to the specific piece we are making needs to go along with the drawing. What beads, stones, findings, chains go with the bracelet? It's a good practice to do this with all your designs. Having the correct size jump ring, crimps, clasps, chain sizes, all listed pertaining to the piece. How long and thick is the beading wire needed to make one bracelet? List the sources with style numbers of each item next to it. I usually refer to this process as the recipe, with the ingredients needed to make the piece. It has to be accurate so the bracelet comes out perfect. The first time. Is there packaging involved, such as baggies, boxes or barcode labels? Include them here.
Price out all the materials for each piece on the spec. This way, you'll now when going forward with a large order, what you will budget for. Labor costs must be included. Add the time it takes to make one piece to the sheet. This will have you arrive at your wholesale price.
Determine your demographic. Who are you targeting? Who is purchasing the item, how much are they paying for it? How many other bracelets are out there that are similar? What do they cost compared to yours? What's the quality and price points of your competition? I tell designers all the time to google their product, with their specific details to find their competitors and see what they are doing. See how they are marketing their products. Think about how YOU are going to market your product. How are YOU going to make it stand out from the rest?
You need the budget and time line. You need to determine what you need and when for photo shoots, editorials, fashion week/runway, press kits, PR handouts. This needs to be thought out well in advance. You need time to work out kinks and problems that may arrive while producing the prototype samples, developing the collection. When you are ready, after going over flaws and correcting them, prepare for the time line with your jewelry assembly team to produce large quantities for wholesale or retail. Your jewelry producer will be able to help you plot out the calendar schedule for your assembling, completion, fulfillment (if needed), and shipment out. The time line is determined after ALL the material has arrived IN HOUSE (the studio) to begin assembly.
There is software for keeping track of inventory, product/material lists of your jewelry.
http://www.bejeweledsoftware.com
The most important thing about developing a tech pack for your designs is the more detail the better. You must be very accurate with all details. It helps us in the speed and accuracy of assembling your jewelry. And try to keep it made in the USA!