We want you to focus more on growing your jewelry business.
We are dedicated to small businesses in providing you quality, handmade work. Getting the work done in a timely matter that gives you the breathing room to design more, expand your business, increase sales and profits. Let us be your one stop choice for all your handcrafted jewelry needs. All guaranteed. No matter how complex your designs are, we are confident that we can create handmade jewelry that meets all of your specifications and looks identical to your samples.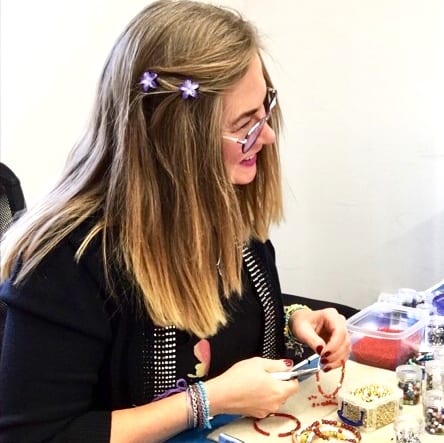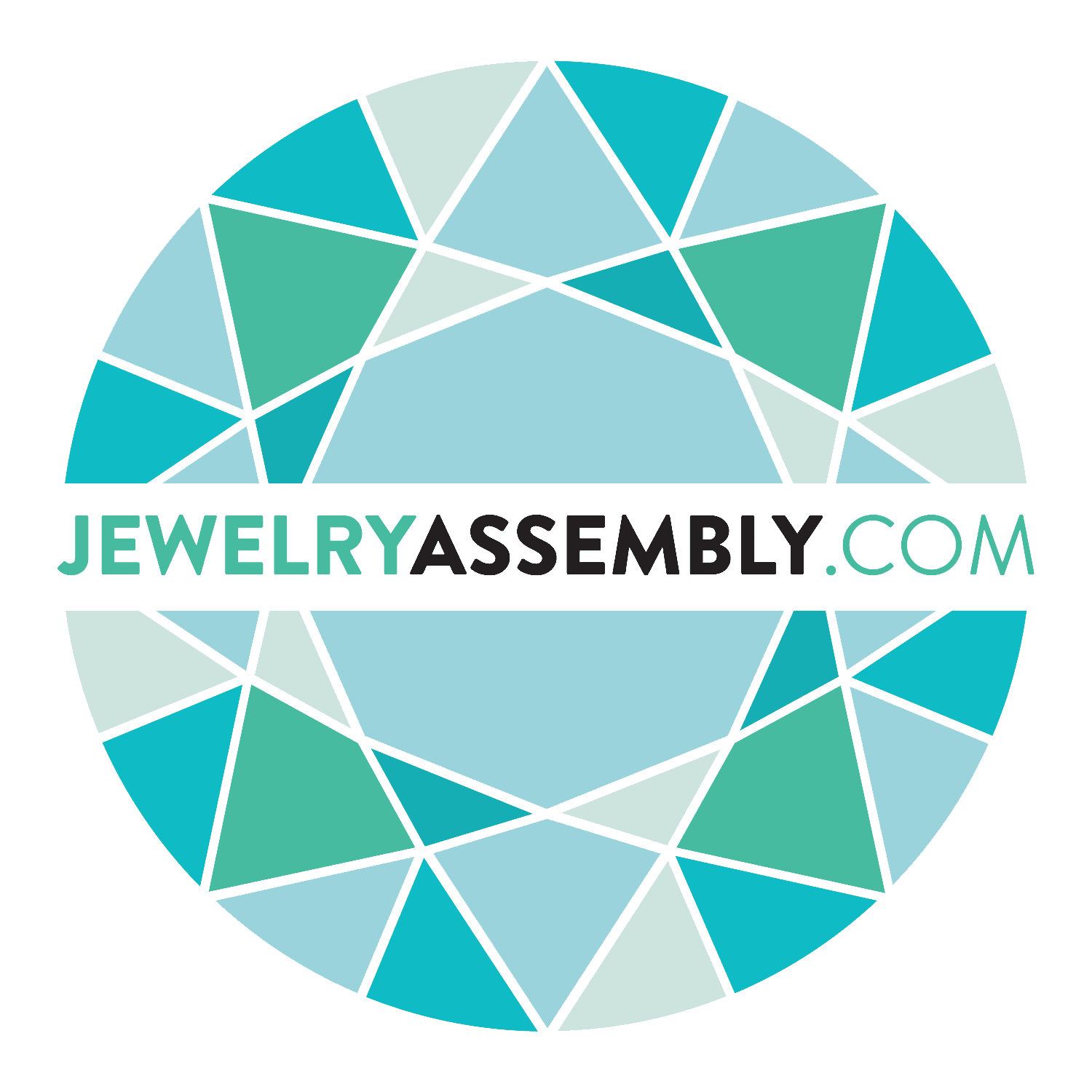 We are The Jewelry Assembly Chicks that cover a wide set of skills in all aspects of jewelry assembly. We are proud to help our customers manage their heavy production demands of seasonal market shows as well as wholesale and retail orders.
At JewelryAssembly.com, we love seeing our customers' businesses grow and achieve success without the burden of overseas outsourcing. We work closely with you to reach the highest quality for your jewelry assembly needs, all here in the United States.
Melinda O'Keefe began designing her own jewelry in 1997. She started this side of the business, of jewelry assembly, to offer the same kind of help to jewelry designers nationwide in 2007 with Melindesign. Starting in 2019, the company became JewelryAssembly.com. She now owns a full service jewelry assembly studio in the Hudson Valley Region in New York.
"JewelryAssembly.com is a fantastic partner. They seek to understand your business, find innovative ways to improve processes, pays attention to small details that make a difference to your brand, and they deliver solid work on time, every time. Added bonus..they're fun to work with!"
"JewelryAssembly.com is WONDERFUL! They always help me with producing orders and do it on time, and the quality is great. Melinda is great to work with, a great communicator with a Can Do attitude. JewelryAssembly.com feels like an East Coast extension of our own studio. They have become an important resource to us – to help keep our jewelry proudly Made in America!"
"JewelryAssembly.com is great! I really never thought I would find someone who could do the wire work I was looking for. They consistently provides me a quality product and service. They are also innovative and creative in figuring out the best and most economical way of getting the job done. They are always timely and honest. I highly recommend their work and working with JewelryAssembly.com."
"We have used JewelryAssembly.com on numerous occasions to help fulfill orders and increase inventory. We have always found their work to be excellent and their turnaround to be very timely. We would highly recommend using JewelryAssembly.com for any type of jewelry assembly needs."
"My first choice is to create all my jewelry in studio, but when that just isn't possible due to high volumes or tight timeframes, I only trust JewelryAssembly.com. Melinda was first recommended to me by a friend in the industry, and I have never had to look any further. I have built my business on the high quality of the jewelry I create. Only an absolutely perfect piece can ship to a customer. Melinda and her staff understand that it is all in the details and they get it right. Working with JewelryAssembly.com gives me the confidence to grow my business, knowing that their crafty hands will back me up when I need it."
"JewelryAssembly.com's care and expertise has been indispensable to my jewelry production. Not only is the craftsmanship coming out of the studio extraordinary, but Melinda routinely takes time to think through how to make the jewelry stronger, more cost-effectively produced, and more attractive. Her suggestions are always right on target! And it's rare to find someone as detail-oriented and conscientious as are Melinda and "The Jewelry Assembly Chicks". I'm a perfectionist and I can't think of a thing I'd change about JewelryAssembly.com. They do great work—timely, precise, and always with a smile."
Virginia Slachman
Lauren Mercedes Designs
"It's been great having the resource and expertise of JewelryAssembly.com to help improve our product and get it delivered on time. Melinda O'Keefe herself was absolutely attentive to all concerns and addressed everything with the utmost professionalism and offered suggestions and solutions at every turn. Thanks much for a job well done!"
"Working with JewelryAssembly.com is a dream! Their craftsmanship is amazing. They also has the unique ability to know when a sample can be improved upon and the result is always stunning and much more durable than the original. They are timely and extremely organized. Melinda is truly a pleasure to work with."
"Melinda is an absolute rockstar! As a NY-based jewelry designer, I was very interested in keeping all the work on the brand local to bring business into the local community and also have a personal connection with all aspects of the business, without paying insane overhead. Melinda is absolute perfection — her techniques are spot on, she hits deadlines, she makes great suggestions during the process, goes above and beyond what we ask of her and is generally a total joy to work with! We could not be happier (and more relieved!) to have found her… I would probably keep her a secret if I could! Thank you!"
"JewelryAssembly.com is the best investment I've made for my growing jewelry business. I had just given birth to my first child and my production level had increased to the point where I could no longer keep up. Melinda stepped in and life has never been better! Her work ethic is incredible. Melinda and her team is unbelievably fast and not only meets deadlines but at times finishes before them. Their technique is flawless with perfectly coiled wire wrapping. They're a breath of fresh air to work with and you get the feeling she really cares about you and your business. If you value quality in your finished piece and local business, then I highly recommend JewelryAssembly.com."
"JewelryAssembly.com has been wonderful to work with. They've gone out of their way to meet with me for quick tutorials on how to produce my specific jewelry and worked within really tight deadlines with short notice! They're very quick learners and very honest with their time. I was nervous about having someone work out of my office on my products, but JewelryAssembly.com works so efficiently that this was never, ever a problem. Couldn't recommend them more."
"JewelryAssembly.com has made our lives so much easier doing what they do best. Efficient, professional, and a pleasure to work with. Not to mention the fact that their work is beautiful! Having them make our jewelry has allowed us to concentrate on making our business grow, and I highly recommend them to anyone."
"It is a pleasure working with JewelryAssembly.com. Quality workmanship, professionalism and on-time manufacturing are guaranteed. Friendly helpful suggestions to achieve a better product!! I highly recommend!!"
Russell-Harris, Inc.
"JewelryAssembly.com has been such a help to us! The work is perfect, but beyond that they is timely and a joy to work with. Always enthusiastic and happy even when I send them things 5 days before a deadline. They have been a blessing!"